Your Learning Tasks for w/c Monday 23rd March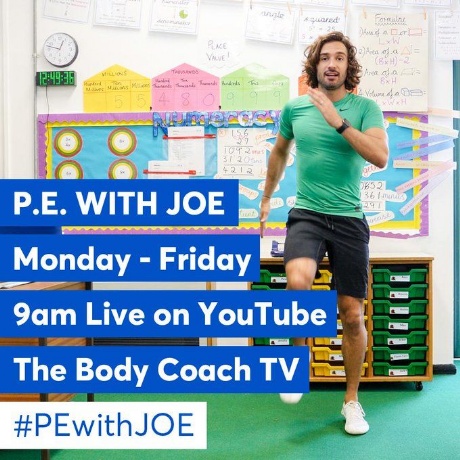 Hello Year 1! Here is your first set of weekly learning tasks to complete whilst we are working from home. If you have any questions regarding the tasks set, please email your class teacher who will be pleased to help you! Feel free to complete the tasks by printing out worksheets or by recording on paper or in your homework book. Happy learning :)
English
Reading Comprehension - All children were provided with a reading comprehension text called 'Stop Telling Fibs!' This week, we would like you to read this text and complete the questions based on the story. Remember to find the answers in the story and read it as many times as you need to. If you have already completed this or would like to challenge yourself with completing an additional comprehension task, some more will be provided below for you to choose from. There are also some additional worksheets based on the 'Stop Telling Fibs!' text. These too will be provided below should you wish to do them as an extension.
English Workbook - By now, everybody should have received their new, purple English workbook. Please complete pages 4 and 5 this week (simple sounds and the 'ai' sound). Answer pages can be found in the middle of the workbook for parents/carers who wish to go through the answers with their child.
Sentence Writing - Attached below is a writing task for you to complete (choose one page or challenge yourself by completing them all!) Use the picture prompts provided to complete sentences about each. Remember your sentences need capital letters, full stops and finger spaces. Using adjectives would make your writing interesting too! Key words have been provided to help you.
Maths
MyMaths - Each week, you will be set a new MyMaths homework task to complete. The task set this week is focused on counting. Feel free to do the online lesson before completing the task to help you. You can have multiple attempts on a MyMaths task so if you struggle at first, have another go! Practise makes perfect :)
White Rose - If you have seen our previous post, you may have seen the link provided to access learning materials for the block of work that the children would have been learning next from the White Rose Scheme. This is focused on Measurement (Weight and Volume). Take a look at the videos and complete the worksheets for each lesson (week 1) https://whiterosemaths.com/homelearning/year-1/.
www.themathsfactor.com - This website has been created to provide children aged 4-11 with Maths tutorial videos and a wide range of games and activities. They are currently offering free sign ups for all. These videos and activities would be great as an extra Maths challenge this week!
Purple Mash
You have been set a History based 2do on Purple Mash this week. Put yourself in to the role of the explorer Christopher Columbus. Think about what he might say and type your ideas in to the speech bubble. You can also add a picture of your face to your work if you would like! We look forward to seeing them once complete!
Art
This term in Art, we have been looking at the use of spirals in artwork and creating our own spirals using different mediums such as colouring pencils and chalk. Can you create your own piece of spiral artwork? You can use whichever medium you would like (pencils, paint, pastels, crayons, chalk, collage, etc). Have fun and be creative!
Science
Spring is officially here! What are the signs of Spring? How many can you see around you? Record your ideas however you would like. You may want to write a list, draw pictures or take photos and write captions. You may want to have a go at planting your own seeds and observing how they grow. A Spring checklist has been provided below if you need help with what to look out for.
Remember, alongside your weekly learning tasks, it is important to keep reading as regularly as possible to practise your phonic decoding and comprehension skills. TT Rockstar challenges will also be set regularly so keep checking back on there! Purple Mash has lots of different, fun games and activities to explore too!
As well as completing your work, remember to keep moving and exercising. There are lots of great videos on YouTube which you can follow if you are indoors such as 'Cosmic Kids Yoga', 'GoNoodle' and 'The Body Coach TV' who will be doing a live 30 minute workout session for children Monday-Friday every morning at 9am whilst schools are closed.
If you would like to send over any photos of your work to your class teacher, we would love to see what you have been up to! It would be lovely to share some of these on the school website too so you can see what your friends have been doing as well!
Good luck and any questions, please ask :)
Miss Ballinger and Mrs McCloskey