St Christophers Bake off!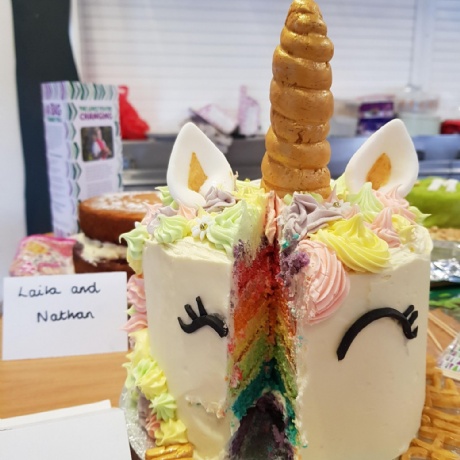 Please enter an introduction for your news story here.
Yesterday, the school hall was filled with the most spectacular and scrumptious sweet treats you could ever image. Cupcakes, chocolate sponges, lemon drizzle, ginger cakes, flapjacks, snakes and more were in abundance.
Mrs Jones had the extremely difficult task of judging the cakes, they were all so very good. There were lots of "This tastes delicious!" moments and many awards were given out to the worthy winners. Well done to everyone who took part.
After the competition, the hall was filled with children eager to taste the yummy delights. These creations were sold alongside other donated sweet treats to raise money for Macmillan cancer support.
A very big thank you to all who donated, created, purchased and participated. It was great fun for a worthwhile cause.
Here a just a few snaps of the event.