Rainbows often follow.....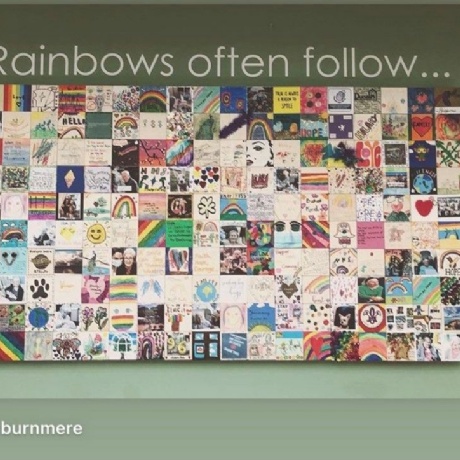 Rainbows often follow art installation
Some of our key children during the first lock down helped contribute towards this lovely project.
The Auburn Mere residential care home kindly asked if our children would complete a tile each to be used towards their art installation 'Rainbows often follow'. Each tile has its own personal meaning and we felt extremely privileged to be a part of it. I think you'll agree it is truly heart-warming.
This is now a permanent record of a difficult time experienced by the care home, its residents and their families, but as you can see it is full of joy and hope and we are delighted that our children were able to be a part of it.