Christmas Fund Raising Project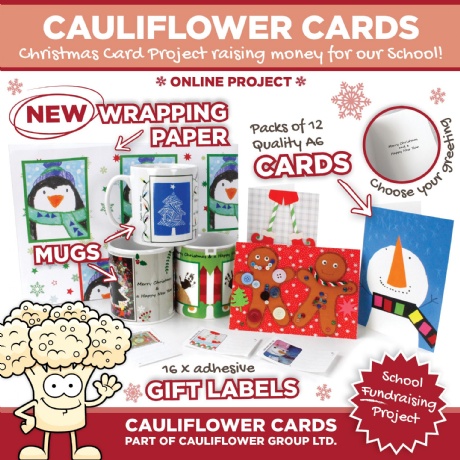 We are delighted to be working with Cauliflower cards this year to raise funds for our school with this fun Christmas project!
This term we have decided to participate in a 'Christmas Design Project' run by Cauliflower Cards. The project aims to encourage pupils' creativity and design skills whilst also raising funds for our school.
Your child will be provided with a form where they can create their own Christmas design either in or out of school which can be professionally printed to produce personalised Christmas Cards, Gift Labels, Wrapping Paper and/or Mugs.