Family Worker - Wellbeing - Covid19
At St Christophers we recognise it is important to look after our mental health and wellbeing. We may need help or support from time to time. Here are some useful websites, resources and leaflets to support you.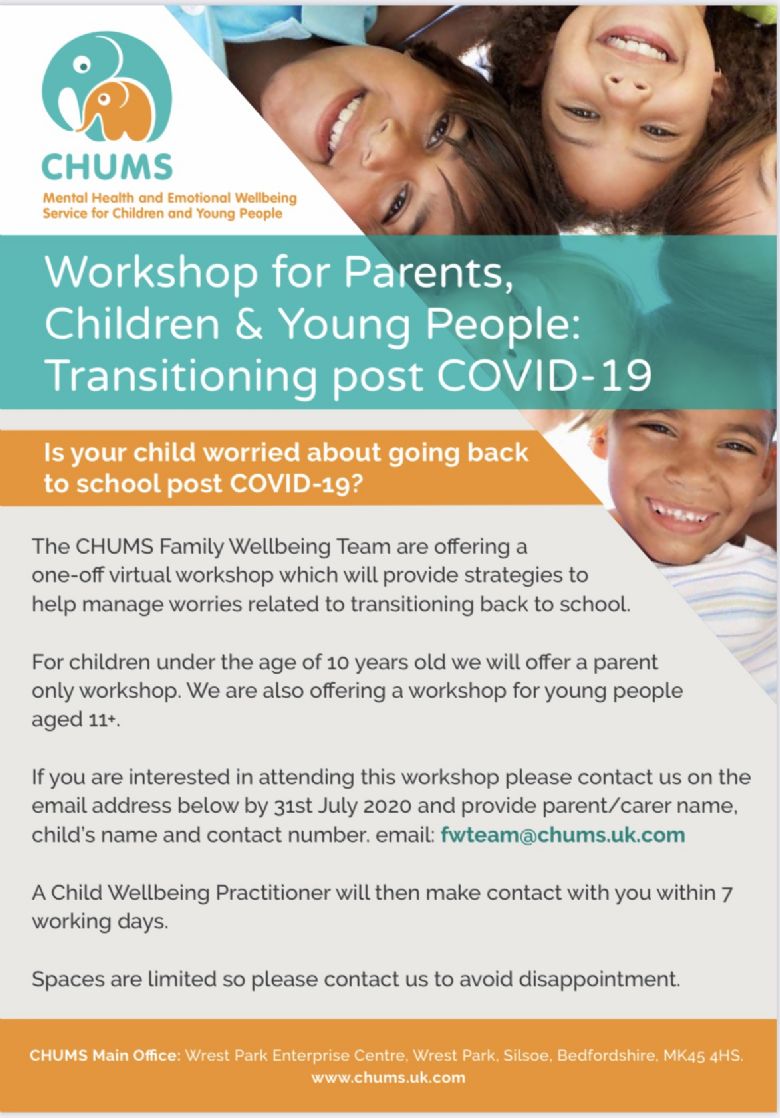 Every mind matters
www.nhs.uk/oneyou/every-mind-matters/
Young Minds Parent helpline 0808 802 5544
Chums Mental Health and Emotional Wellbeing Service 01525 863924
www.chums.uk.com
Cbeebies Seven techniques for helping kids keep calm
www.bbc.co.uk/cbeebies/joinin/seven-techniques-for-helping-kids-keep-calm
Childline Tel: 0800 1111
www.childline.org.uk
More helpful resources on Childline
ART BOX
This is your space for writing or drawing about your feelings. Or anything you want. Creativity can help you calm down or make sense of things. It doesn't matter how good you are at art. Anyone can use the Art box to express themselves!
https://www.childline.org.uk/toolbox/art-box/
CALM ZONE
There are lots of way to feel calmer. It's about finding what works for you. Try some of our breathing exercises, activities, games and videos to help let go of stress.
https://www.childline.org.uk/toolbox/calm-zone/
GAMES
Games and puzzles are a great way to distract yourself, lift your mood or settle your mind. When you need to feel calm, playing games that help you work through your feelings or give you a different focus can be really helpful.
https://www.childline.org.uk/toolbox/games/
CHILDLINE HELPER
The Childline Helper is here to find the right support for you.
https://www.childline.org.uk/toolbox/childline-helper/